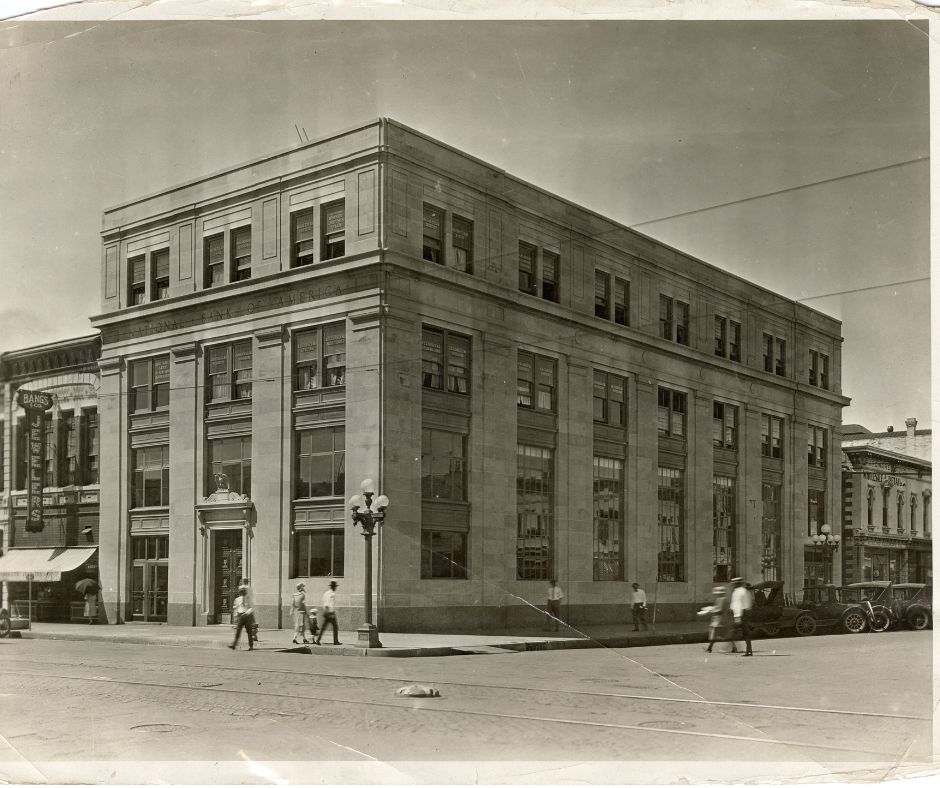 Iron Ave & Santa Fe Ave – The Heart of Downtown
The principal intersection of early Salina, established in 1858, is now the heart of Downtown Salina. Once the site of the first well, Santa Fe and Iron has been home to numerous businesses and banks. One of the oldest buildings in town is on the southeast corner. Built in 1885 by town founder A.M. Campbell, he operated a general store and early post office. The second floor once housed the board of education.
Just across the street to the west is the oldest bank in Salina, the UMB Bank, formerly the National Bank of America. Founded in 1887, this bank has been in several locations. In 1902, the bank built the building on the northeast corner of Iron and Santa Fe. In 1922-23, the bank built and moved to its current location.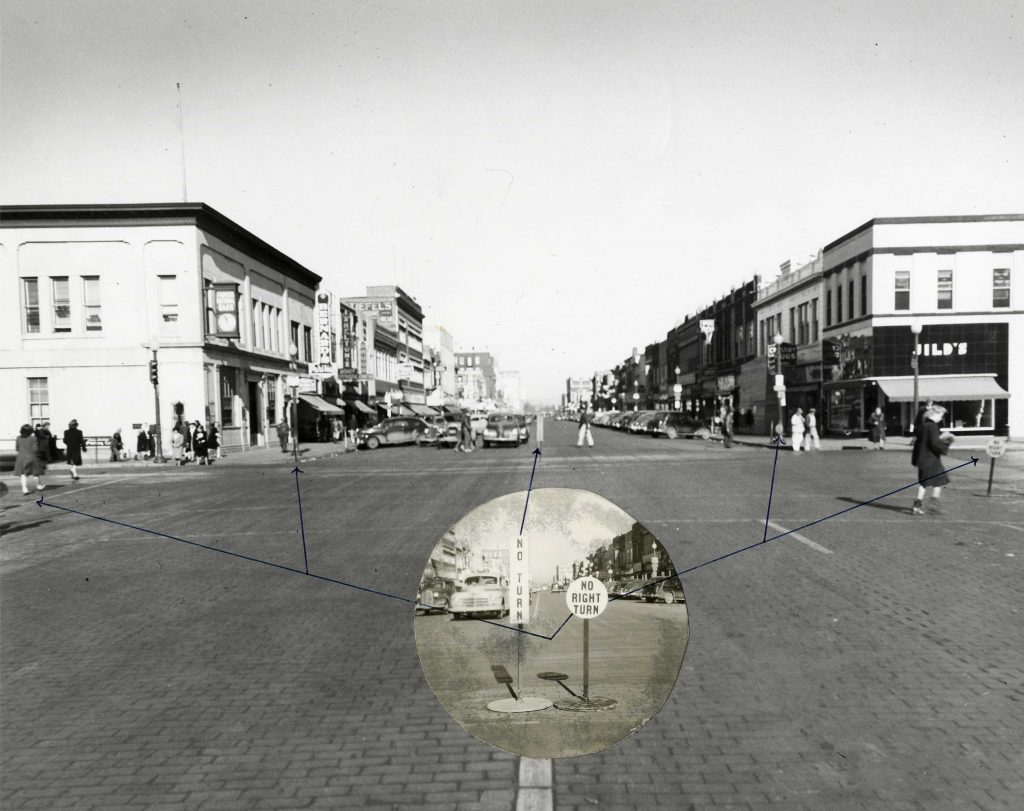 The northwest corner also featured a bank, the Farmers National Bank. H.D. Lee was president of the bank for several years. The building was built in the 1880s but the façade was altered by later renovations in 1909, 1925, 1957, 1959 creating a hodgepodge of competing building styles.