A partnership between Kansas Mobility Management and the Smoky Hill Museum is resulting in the first ever Santa Fe Stroll event happening on Wednesday, November 8th at 12:00 p.m. as part of Kansas Mobility Week.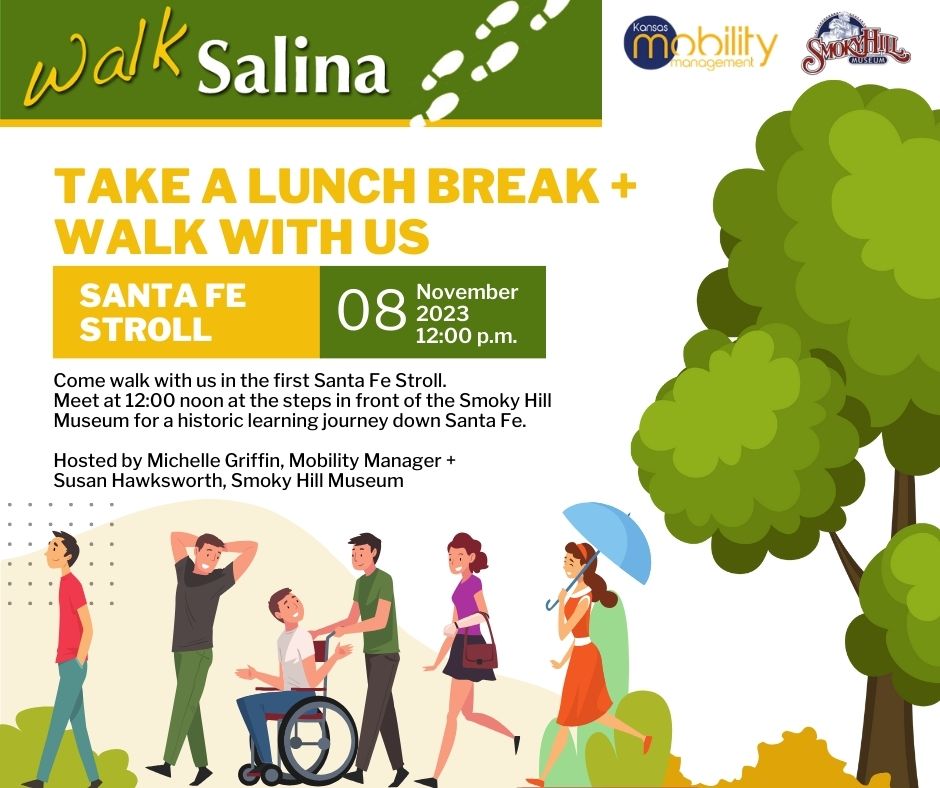 Community members are encouraged to meet at the Smoky Hill Museum front steps at 211 W. Iron at noon on November 8th for a Santa Fe Stroll, a walking event with historical learning.  The group will be led on a short walk through downtown Salina that will focus on community history.  Participants are encouraged to wear comfortable clothing and shoes, and to bring along friends, family, and co-workers.
The event is hosted by Michelle Griffin, Mobility Manager for North Central Kansas, and Susan Hawksworth, Director of the Smoky Hill Museum.