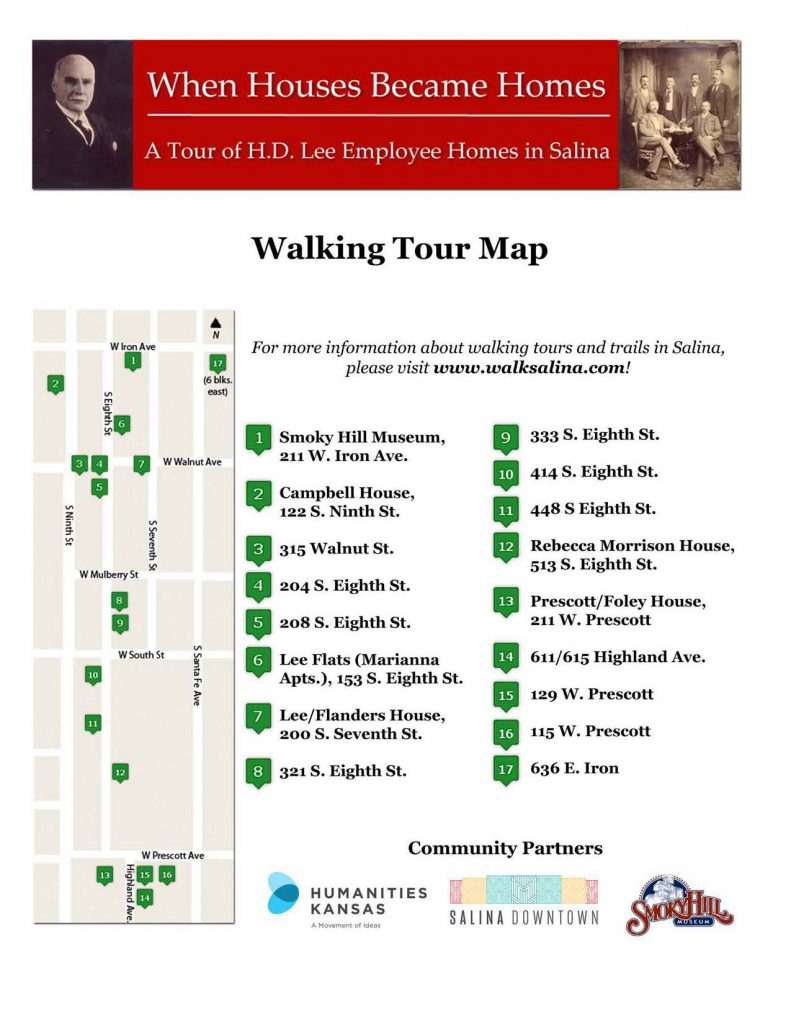 H.D. Lee was a businessman and entrepreneur who started many businesses in Salina in the early 20th century. But who were Lee's employees, and how did they live? This walking tour shows you some of the homes and lifestyles of Lee employees.
To get started, download a When Houses Became Homes tour map.
Start at the Smoky Hill Museum at Eighth Street and Iron Avenue, and read about the history before moving on to your next stop.
Click on each link below to see the history: