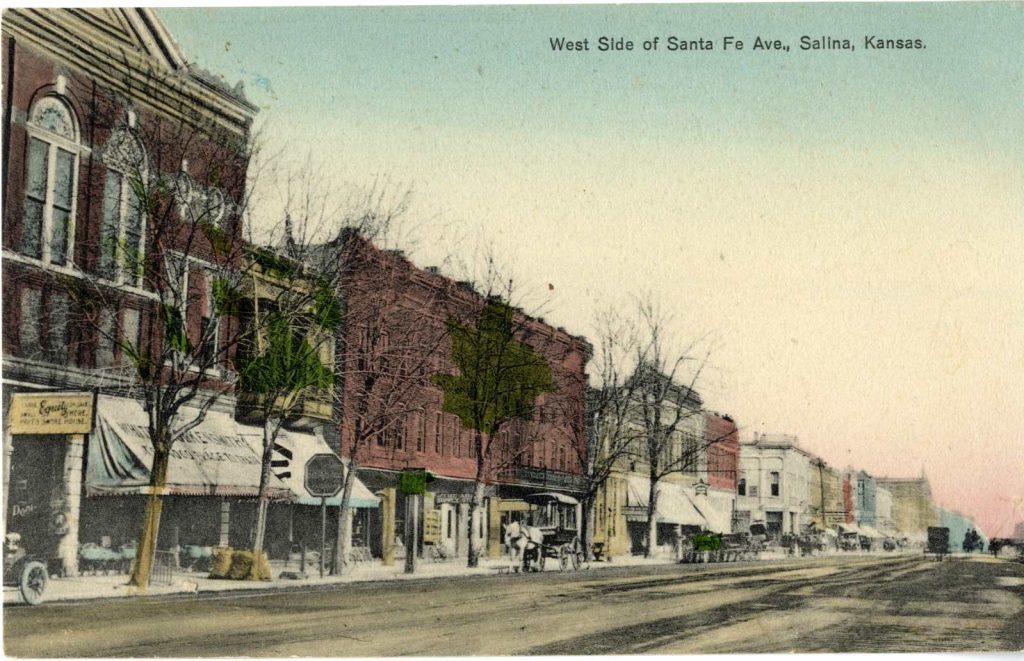 200 Block of South Santa Fe – Bright Lights to the Birthplace of a Legend
Charles Shaver designed this business block from 200-216 South Santa Fe in 1924 to house the Ford and Studebaker automobile agencies. In 1925, the United Power and Light moved into the corner building, covered it with light bulbs and topped it with a huge electric sign.
A few doors down are the remnants of the Vogue Theater marquee. Originally housing the Lemon-Bell Tire Co the building was built in 1928. C.W. Burch had Eberhardt Construction erect this building to match its neighbor building designed by Shaver.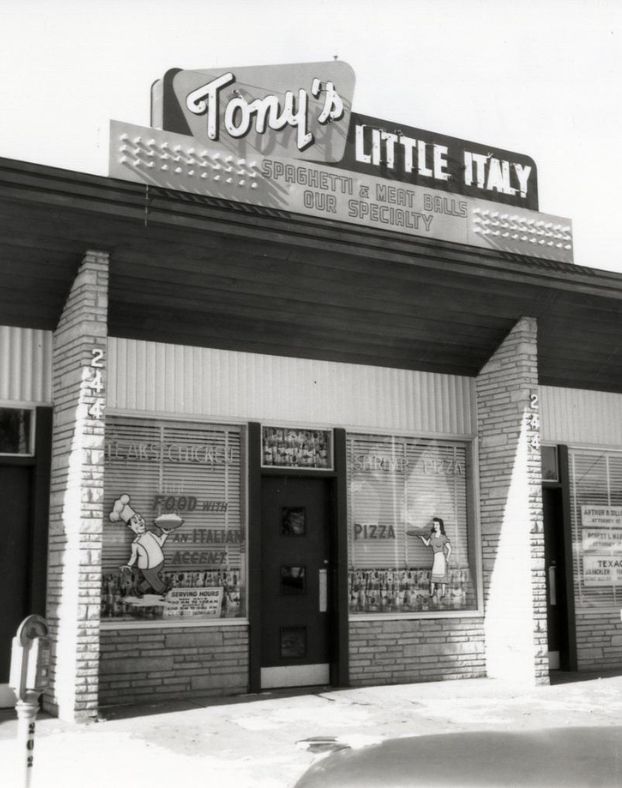 One of the most beloved downtown locations was 244 S. Santa Fe – home of Tony's Little Italy. In 1963 as a side venture, Dick Barlow began selling half-baked pizzas to local drinking establishments. The operation began with a dozen employees. In 1965 with the closing of Schilling Air Force Base, Tony's Pizza moved into a 19,000 square foot building to expand operations. In 1970, Dick Barlow sold out to Schwan's Global Supply Chain.
Visit the Tony's Pizza website
(located in the Vogue Theater building)
Visit the Salina Art Center website (located at 242 S. Santa Fe Ave.)
Next stop: Proceed south 1/2 block to Spilman Plaza (on the west side of the street)