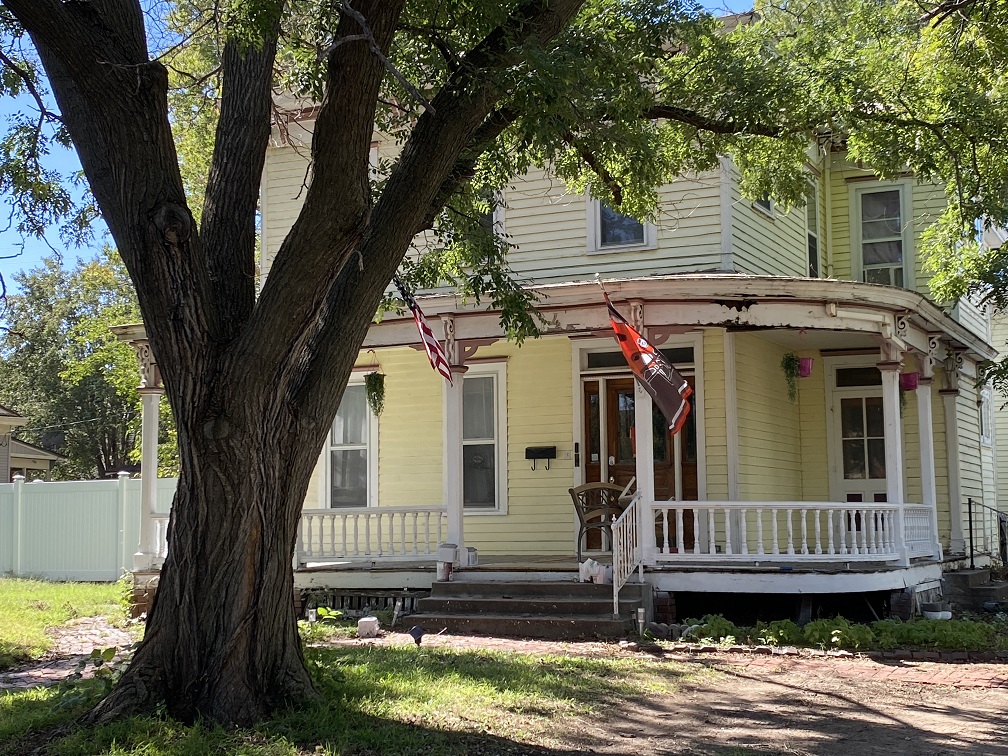 414 South 8th Street
The houses on the South 8th Street were built gradually over several decades and represent a variety of architectural styles that reflect individual taste.
This modest Victorian Italianate residence at 414 South 8th and the one next door to the south at 420 South 8th are possibly the oldest homes in this neighborhood. Both were built in the early 1880s.
T. D. Fitzpatrick, who owned 414, was a business contemporary of H.D. Lee. Originally the house had two porches. The wrap-around porch was added about 1910.
Next Stop: Proceed south to 448 South 8th.