The Prescott and Highland Neighborhood
In the early 1900s, H.D. Lee built the following four residences in this pleasant neighborhood and then rented them to members of his middle management team:
– 129 West Prescott Avenue
– 115 West Prescott Avenue
– 611 Highland Avenue
– 615 Highland Avenue (razed ca.1980)
The houses have sat in the shadow of the attractive Prescott/Foley home for many decades and provided comfortable living for families.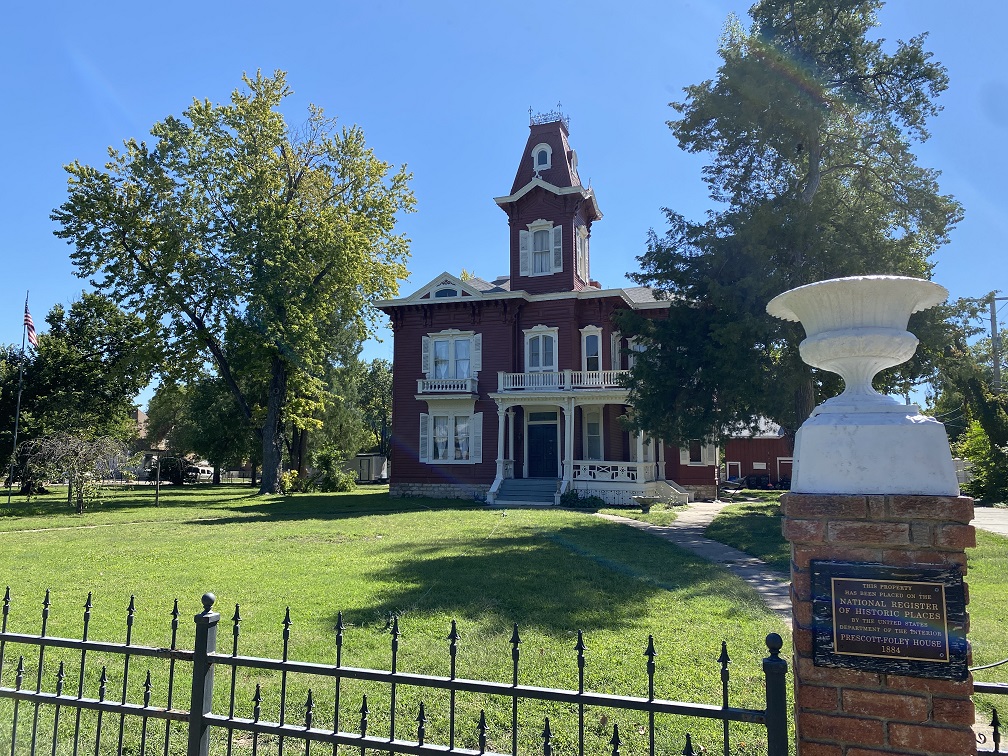 Prescott/Foley House, 211 West Prescott
This property that once stretched from Highland Avenue to 9th Street complete with a small pasture, set the tone of this neighborhood when the Victorian Italianate Villa residence was built in 1884 for Judge John H. Prescott and his wife Mary and family.
Now listed on the National Register of Historic Places, it was constructed at a cost of $10,000 (the most expensive in town), and it represents the optimism of the 1880s building boom in Salina. The gates on the driveway are from Oakdale Park and were added after the entrance gateway to the park was widened in 1933. The house was made into apartments during World War II.
Jim and Martha Foley bought the house in the 1950s and saved it from being razed and the property from being turned into a parking lot.
Next Stop: Proceed east on West Prescott Avenue and turn south on Highland Avenue. Cross the street to 611 Highland Avenue.