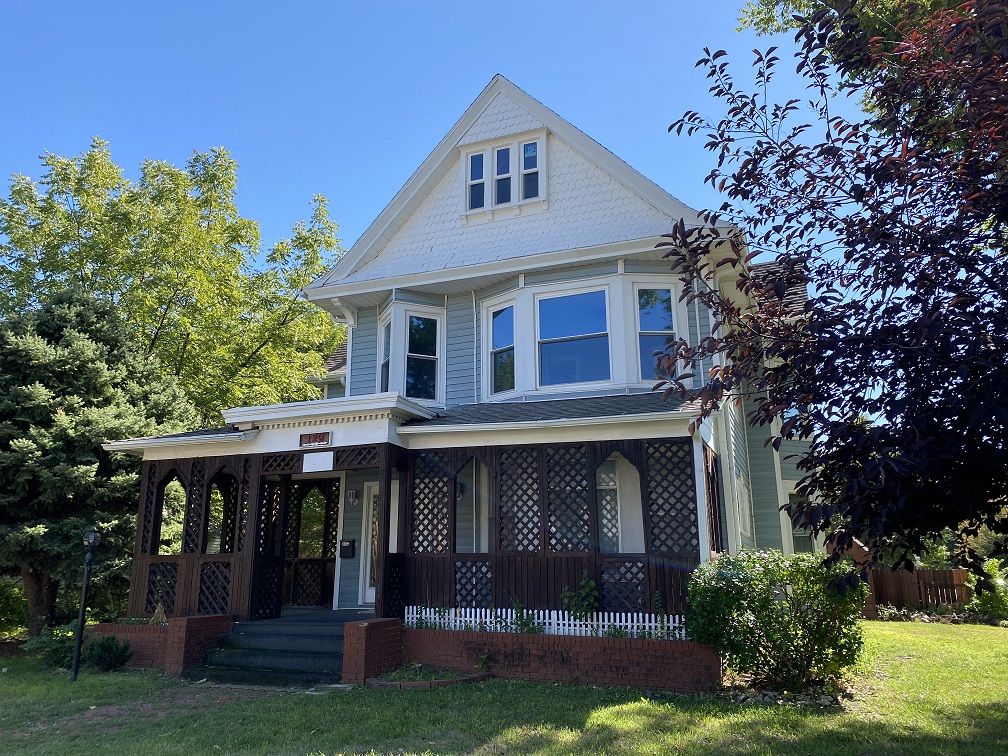 129 West Prescott Avenue
The first couple to live at 129 West Prescott Avenue was Leonard Staples and his wife Charlotte (Lee) who was the niece of H.L. Lee. Staples came to Salina as a young man with Lee and others at the time the wholesale grocery business was founded. He served successively as bookkeeper, credit man, buyer, secretary, treasurer, vice-president and finally president of Lee Mercantile Company, upon the death of H. D. Lee in 1928. When Charlotte Staples' father (William Lee, brother of H.D. Lee) died, the Staples moved into the house on the southwest corner of Santa Fe and Prescott avenues (where Bank of Tescott sits now).
Then Charlotte's brother Charles and his new wife Grace moved into 129 West Prescott. Charles came to Salina in 1893 to join his uncle, H.D. Lee. He held different positions during his long career: bookkeeper, credit manager, directory of the Mercantile Company and president of the Kansas Ice and Storage Company, which was established in the late 1890s to handle the large shipments of perishable foods from their wholesale grocery business.
Next Stop: Proceed east to 115 West Prescott.