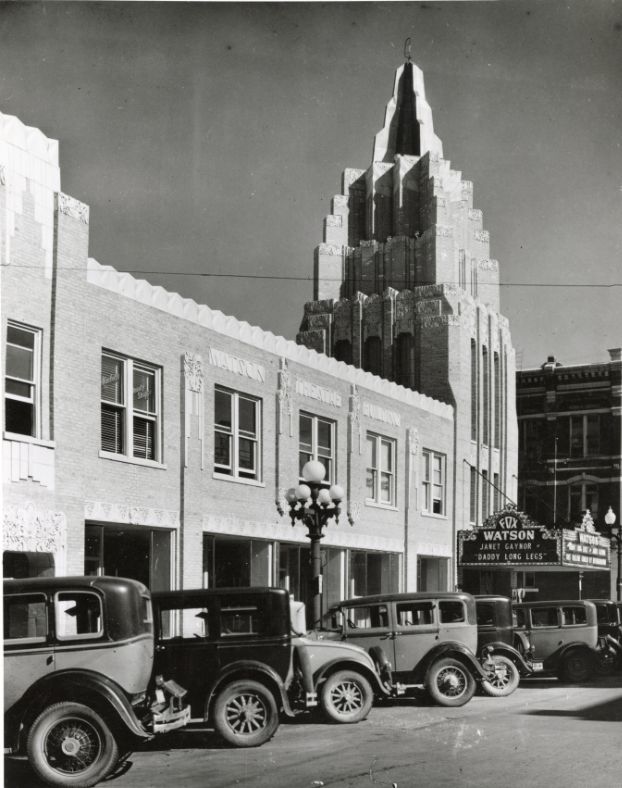 Fox Theatre – The Grand Dame of Salina
The lights go down, the curtains part, and the credits roll as Not Exactly Gentlemen with Fay Wray christens the screen of the Fox Watson Theatre. Opened in 1931, this grand example of Art Deco architecture boasted chandeliers, textured walls, and mirrored ceilings. It was the largest and most opulent movie theatre in the area. Named Fox Watson after the Fox West Coast Theatres and W.W. Watson, a Salina businessman, who donated the land, the Fox showed movies and theatre productions for fifty-five years. The theatre closed in 1987.
In 1988, the Fox Watson Theatre was listed on the National Register of Historic Places. A complete renovation of the historic theatre took place in 2002 and it reopened to the public in March 2003. The theatre was renamed the Stiefel Center for the Performing Arts in honor of Milton Stiefel, a renovation benefactor. Developing into a regional draw, the Stiefel offers a wide variety of entertainment.
In 2021, the theatre tower was rebuilt back to just as it was when the theatre opened in 1931. An AirBnB loft was also added – this space can be reserved.
Visit the Stiefel Theatre website to read more about the history of the Theatre, buy tickets for upcoming events, and stay in the AirBnB Loft Rental.
Next stop: Proceed south and cross Walnut St. to the 200 block of South Santa Fe Ave.