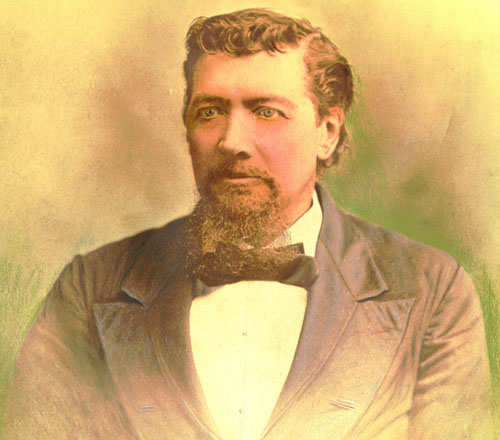 Phillips Plaza – What's In A Name?
Named for Salina's first mover and shaker, Phillips Plaza provides a quiet respite for weary shoppers. A man of convictions, William A. Phillips championed the cause of freedom during Kansas' territorial struggles as a correspondent for Horace Greeley and the New York Tribune. In 1857, he had the idea to organize a town and scouted locations in Kansas. Phillips, along with two companions – James Muir and Alexander Campbell, set out from Lawrence in February 1858. They selected the site along the Smoky Hill River where Salina stands today. Phillips liked this site for its natural advantages of water and timber, as well as its strategic location for future settlement. He also believed there was a good chance a railroad would be routed through the region.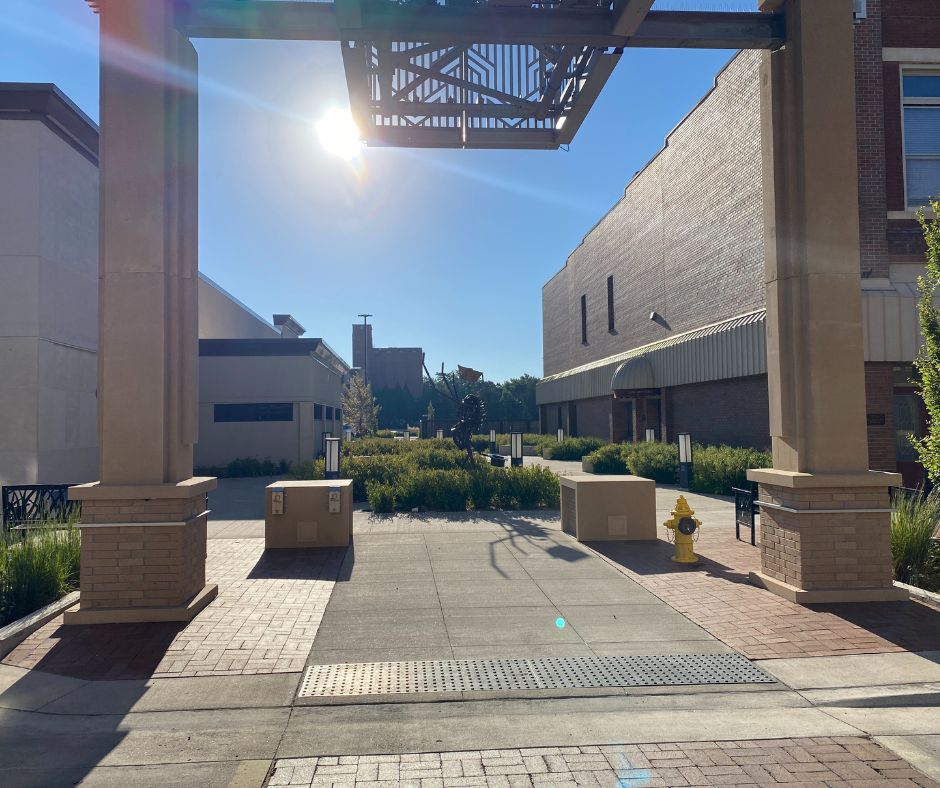 Using a compass placed on Phillips' stove top hat, the men drove stakes and made a rough survey of the town. Phillips went on to build the first sawmill in Salina as well as the first gristmill.
Phillips later became a colonel for the Union during the Civil War, a spokesman and legal counsel for the Cherokee Nation, a representative for the 74th district in the Kansas Legislature and served as member-at-large in the U.S. House of Representatives.
Next stop: Proceed south on Santa Fe Ave. to the Iron Avenue intersection.