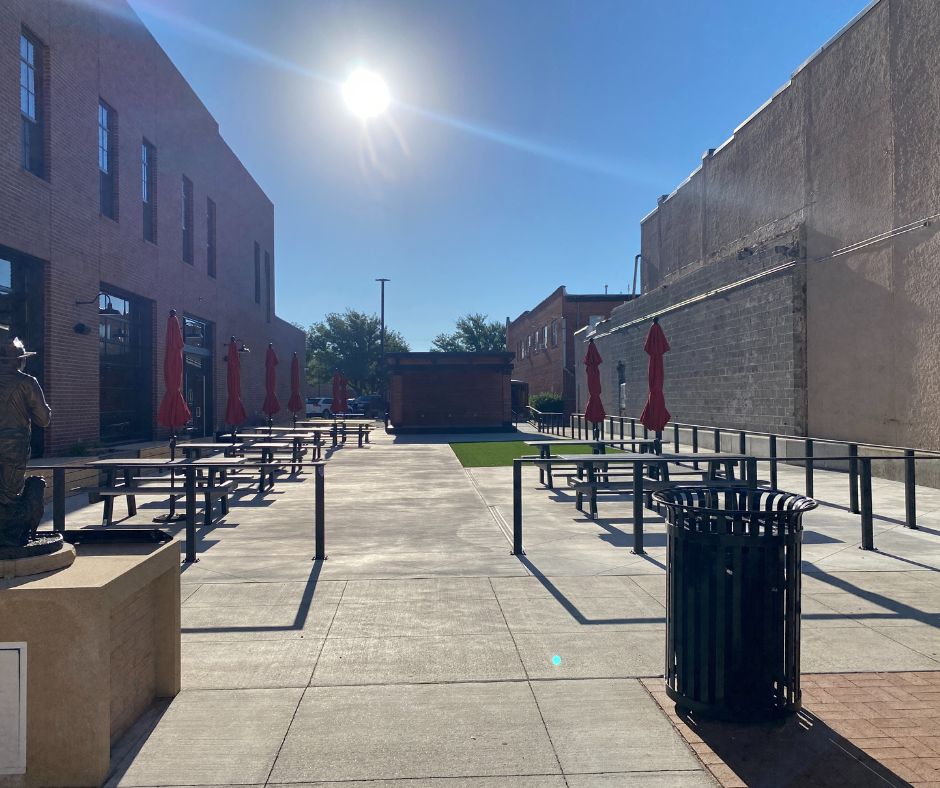 Campbell Plaza/Strand Plaza – A Genuinely Nice Man
A community-gathering place … Campbell Plaza, on the east side of Santa Fe, is aptly named after town founder Alexander Campbell who operated Salina's first trading post and post office. A natural gathering place, Campbell's store was the only trading post and outfitting station between Salina and the Rocky Mountains from 1858 through most of 1859. Campbell never refused a customer, treating all equally and trading with both settlers and Native Americans. Fellow town founder Alexander Spilman said, "He is one the best and truest men I ever knew."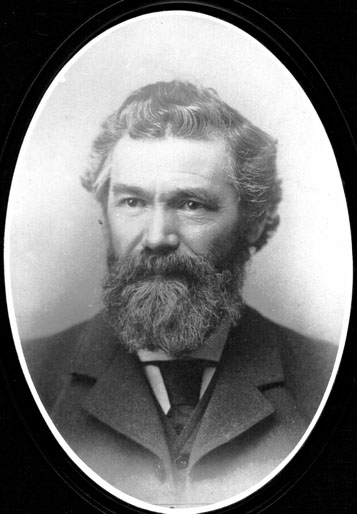 No one worked harder for the interests of the town than Alexander Campbell. In addition to running the store, Campbell also ran a free ferry across the Smoky Hill River, where Iron Avenue crosses the river today. He also served for more than 25 years as Salina's postmaster and was elected register of deeds of Saline County. Campbell and his wife Christena were life-long residents of Salina. The Campbells hold the distinction of being the first Salina settlers to be married and their daughter, Christina, was the first white child born in the county.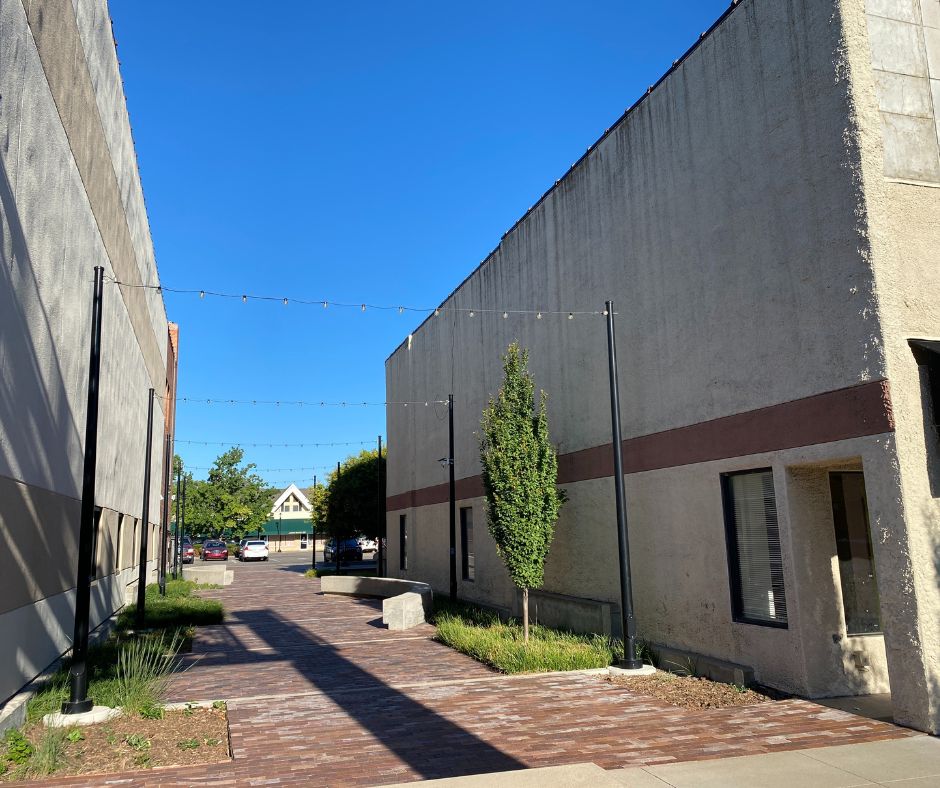 Strand Plaza, on the west side of Santa Fe, was named after the Strand movie theater. All the downtown plazas were developed in 1985-1986 during a beautification project.
Visit the Campbell Room of Kansas Research at the Salina Public Library for more information on local history.
Next stop: Proceed south on Santa Fe Avenue to the Stiefel Theatre for the Performing Arts, 151 S. Santa Fe.