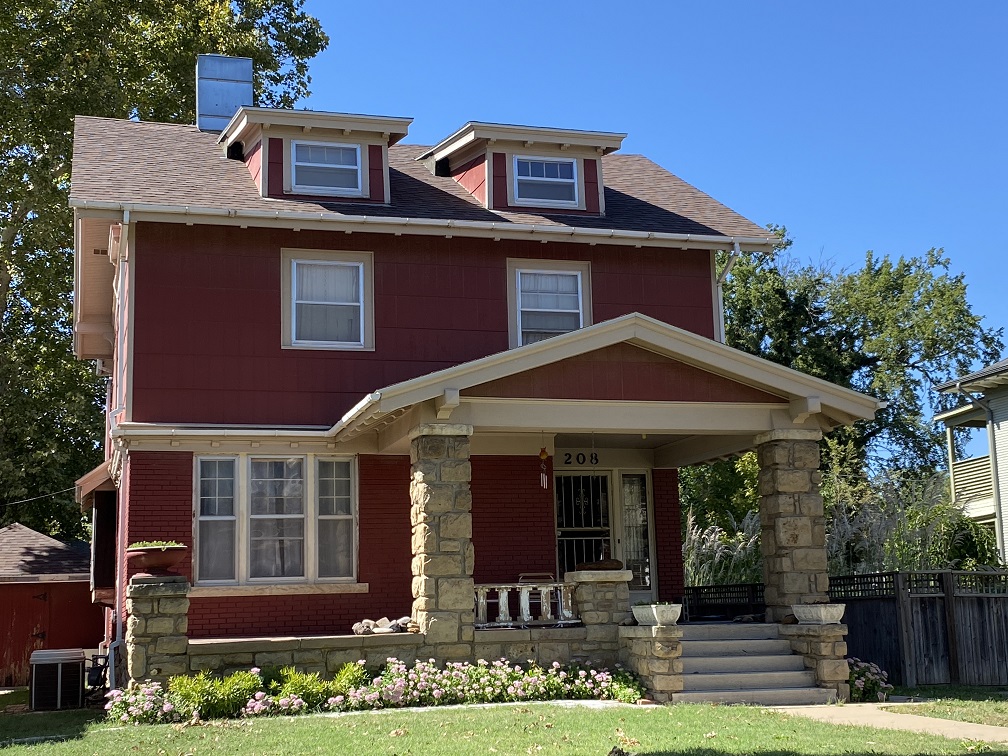 208 South Eighth Street
Upon his marriage to the girl next door (or across the street) Lelah Lyter, daughter of W.O. Lyter, vice-president of Shellabarger Mills who lived at 150 South 8th, Jay Cowden moved into the house at 208 South 8th next door to his parents.
Like his brother George, he began working for H.D. Lee as a teenager in the mercantile company, starting as a stock clerk and working up to notions (pins and needles and things) after that division was added to the wholesale grocery business. He followed his brother George to Kansas City in 1918.
At the close of World War I (1919), the Cowden family decided to sell their Lee stock and go into business for themselves. Using their experience and know-how gained with H. D. Lee, they established a successful business, making overalls and work wear, garments that had gained popularity during the war.
Next Stop: Proceed north across Walnut St. and then east across 8th Street to 153 South 8th.