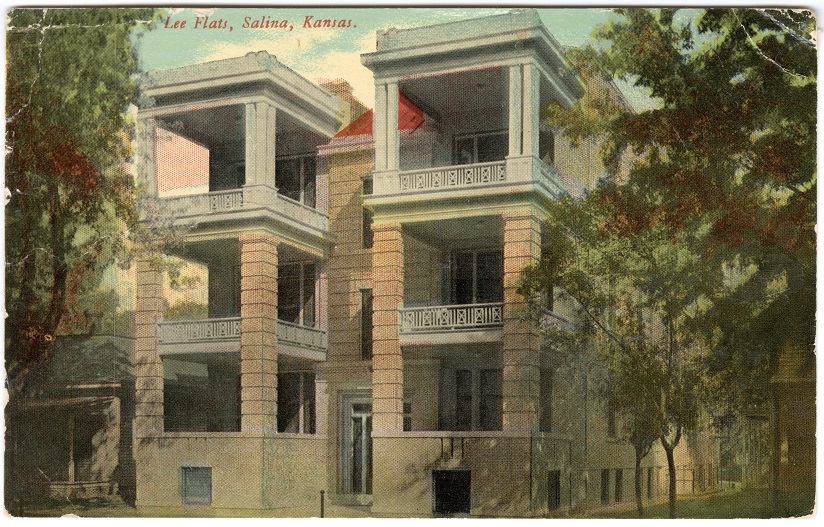 Lee Flats (Marianna Apartments), 153 South Eighth St.
This apartment house at 153 South 8th was built around 1912. It was originally called the Marianna Flats and occasionally "Lee Flats" unofficially. The building housed a number of Lee employees over the years who lived here temporarily before moving to more permanent residences.
In 1913, two dwellers in "Lee Flats" were Ward Harris who rose to be the long-time treasurer for Lee Hardware, and Edward H. Merrill who joined the Lee team in 1910. Merrill worked largely in the wholesale grocery and carload produce departments until he was sent to South Bend, Indiana, as a Sales Manager in the garment division.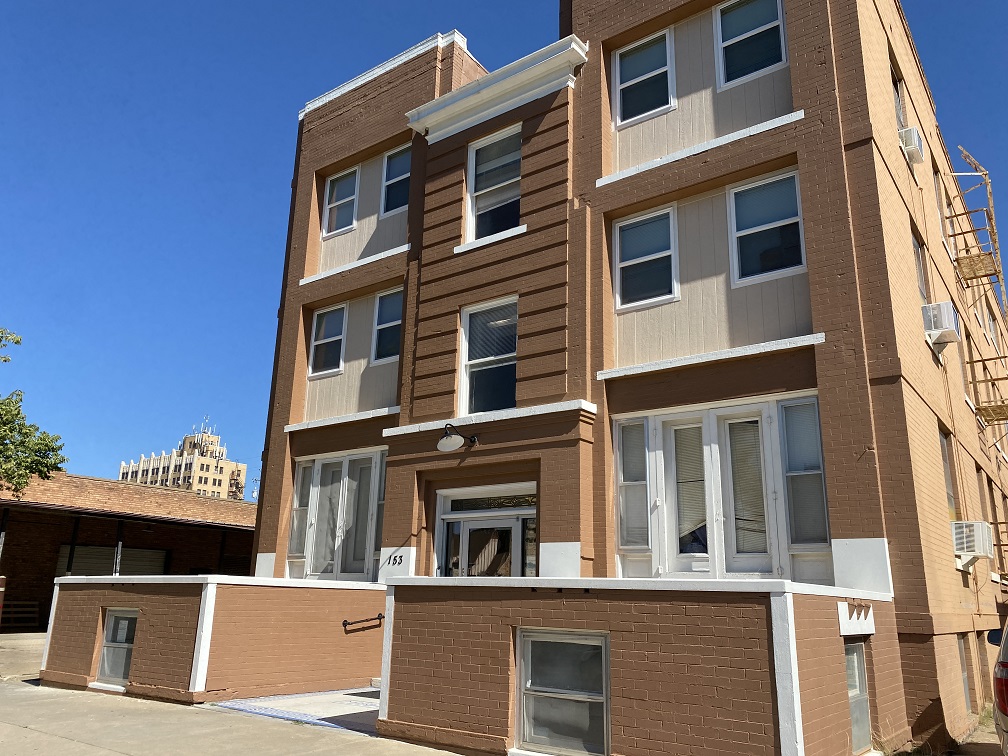 Currently, the facility provides halfway house services for the public and is adjunct to the Ashby House rehabilitation center that sits across the street.
The Victorian Italianate residence at 150 South 8th, across the street, was originally built about 1881 for James W. Rice (Genevive Cowden's father) and later became the home of John B. Shellabarger of Shellabarger Mills. W.O. Lyter (Lelah Cowden's father), vice-president of Shellabarger Mills, made this his home from 1899 to 1934. The property was deeded to Christ Cathedral Parish in 1943.
Next Stop: Proceed east on Walnut to 200 South 7th Street.