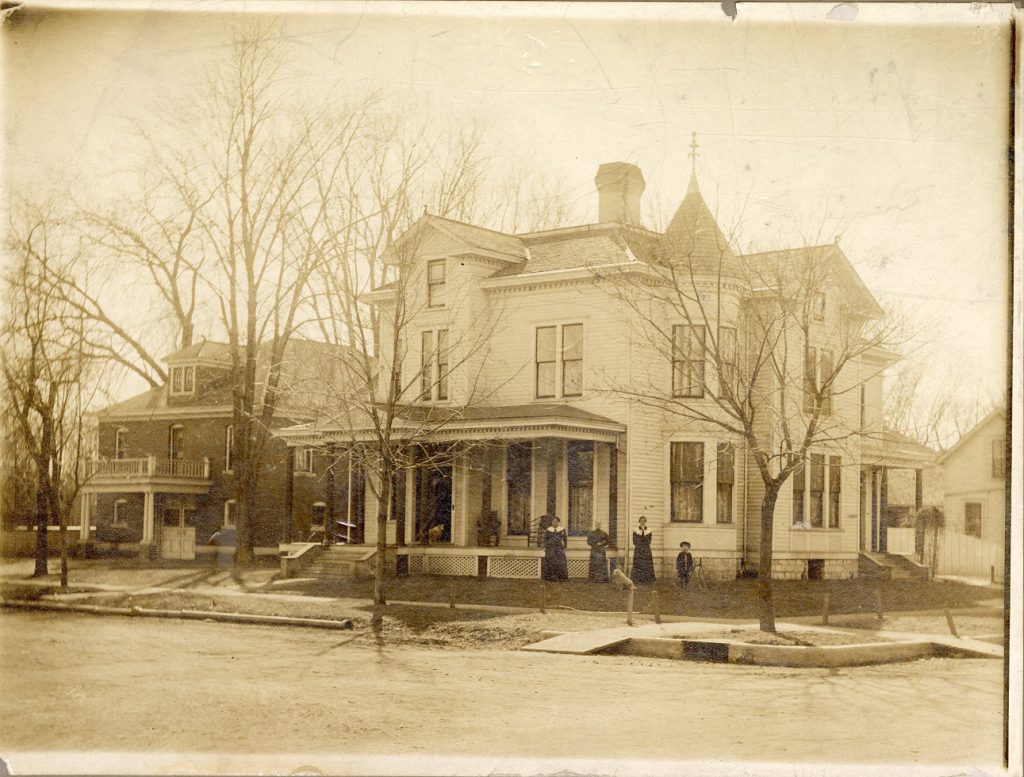 Lee/Flanders House, 200 South Seventh Street
When H.D. Lee arrived in Salina, William and Isabelle Flanders were building this Victorian Queen Anne house on a double lot on the southwest corner of 7th and Walnut. The couple had been Salina residents since the fall of 1867.
Like Lee they had engaged for a time in a mercantile business called Flanders and Marlin. Later William Flanders became a bookkeeper for Western Star Mill and may have (based on oral accounts) kept books for the Lee Mercantile Company until his death in 1906.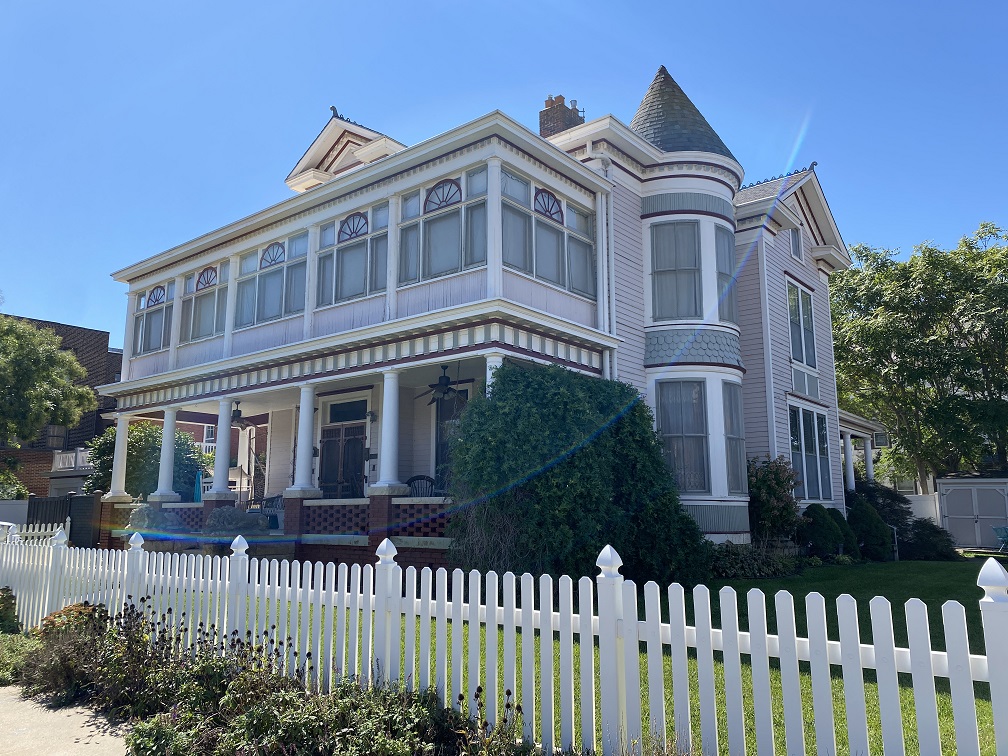 Upon his arrival in Salina, H. D. Lee always boarded with the Flanders, who became close friends. Lee purchased the residence about 1914 and considered it his home even after he sold it to his nephew Charles Lee in 1917. Charles and Grace (Moses) Lee lived at 200 South 7th until their deaths.
A Colonial Revival porch was added about 1900. The two-story brick carriage house was built between 1906 and 1911. Both structures were listed on the National Register of Historic Places in 1988. The house is also a Salina Heritage Commission landmark and listed as an historical site by the Kansas State Historical Society.
Next Stop: Proceed south on 7th Street to Mulberry, walk west to 8th Street and proceed south on 8th to 321 South 8th (east side).