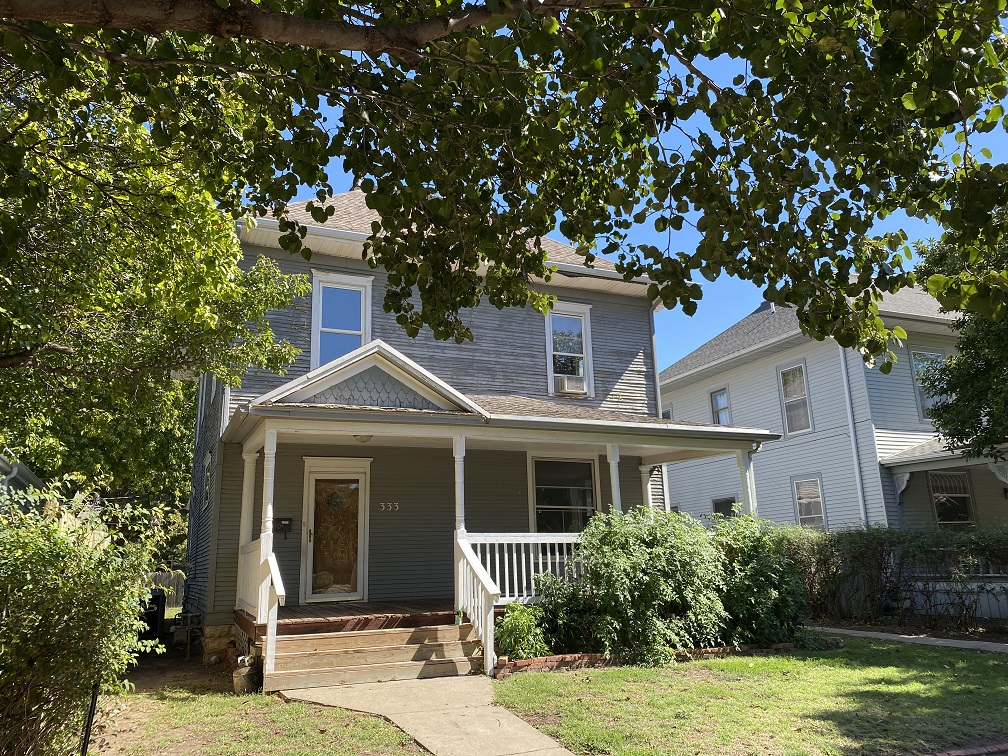 333 South Eighth Street
Salesmen were a vital part of the Lee wholesale enterprises. In 1915, Elijah Mull lived at 333 South 8th. By then, Mull had been a traveling agent for the Lee Mercantile for over twenty years, mainly traveling by train, visiting one or two small towns a day and spending nights in hotels.
During his early career he sometimes missed trains and, if unable to hire a livery team, he walked to the next town, lugging the large sample trunks that carried dry goods, clothing and shoes. Mull enthusiastically embraced the use of the "new-fangled" automobile in plying his trade across Kansas because he could count on eating almost every evening meal at home.
Next Stop: Proceed south across South Street (the southern boundary of the original town of Salina) and cross to the west side of 8th Street to 414 South 8th.