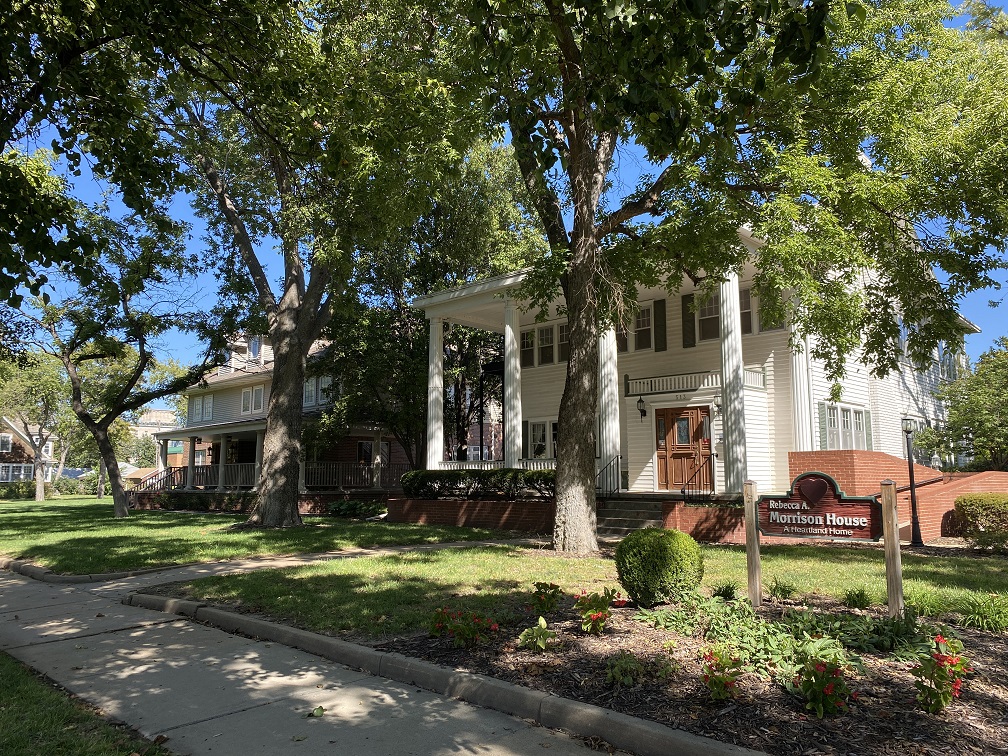 Rebecca Morrison House, 513 South Eighth St.
Built by Clifton and Marie Dodge in 1912, this house at 513 South 8th was a single-family home for over fifty years. For a time, it was the residence of the Sisters of St. Joseph.
In 1993, the house was established as a Heartland Hospitality Home called the Rebecca Morrison House. It is a guest residence for those living outside Salina who have a family member as a patient at Salina Regional Health Center or Salina Surgical Hospital. It is also for patients receiving treatment at the Tammy Walker Cancer Center. The addition to the north of the original house was completed in 2002.
Read more about and see inside the Morrison House.
Next Stop: Proceed south on South 8th Street to 211 West Prescott Avenue.